This is an alternate links page. If I like this one, I will keep it. And don't forget the donuts.
---
Links!
Main Page!:
My Alternate Main Page!:
More RCSP Info!:
The Canadian Invasion!:
My White Page!:
My Ode to a Dust Bunny!:
Conspiracies and Man's Almost Perfect Food!:
My Nifty Newsletter!:
My Life Story (Sort of!):
It's Brian's Site!:
More on the RCSP!:
Yet, Still More Conspiracy Stuff!:
My Very Own E-zine! YAY!!!!!!!!!!:
Actual new stuff! Go figure!:
Updates!!!:

---
david smith
grobual@hotmail.com

Canada
---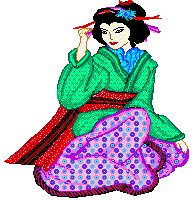 ---
Important
Side
Note!
As I am having some problems with part of my site, Everything I want you to see just isn't available at this time. But rest assured, I will find a way to corrupt someone. Later.
---